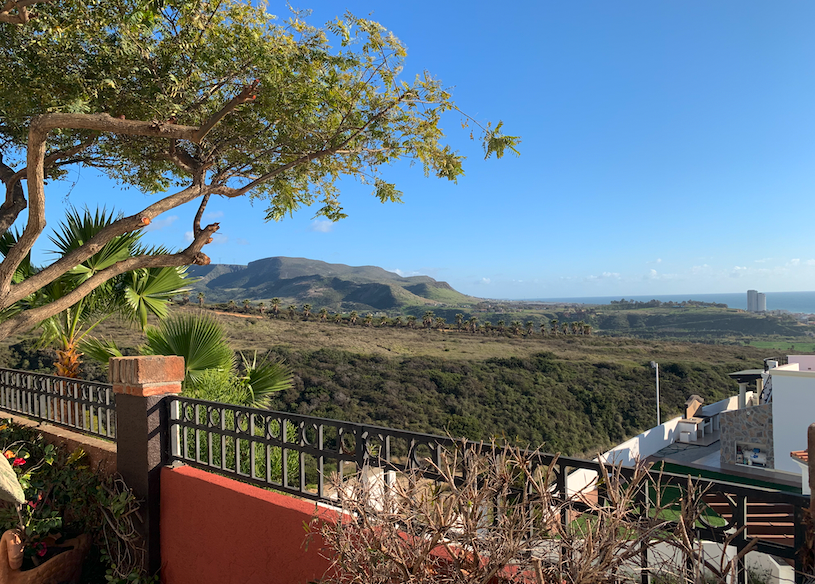 If you are looking for a small home, fully appointed with panoramic ocean views, this might be your dream home!
Rancho Descanso is a large, vibrant, community with many amenities and it's only 45 minutes south of the San Diego border. It has 24-hour security, miles of walking trails, a community pool, a large well-equipped gym, and a gourmet restaurant and bar, Lazzo de Tinto, which is the talk of the area.  The community is located at approximately K48 off the free road and K55 off the toll road on the east side of the road.
The house has two bedrooms and two baths with a great room style living, dining, and kitchen. Chosen by the original owner for its location, this house is one of a handful of premium-priced lots that have the best views in the development.
Views from the kitchen, dining living room, back yard, and the 1,000 square foot rooftop deck are breathtaking. You'll make spectacular sunsets a way of life if you own this home.
Don't wait to see this one - it won't last long.
Approximately 1,200 square feet
2 bedrooms | 2 baths
Stackable washer and dryer
Panoramic ocean views
24-hour security
Gourmet restaurant on property
Large outdoor pool area with jacuzzi, and children's pool
Clubhouse with pool table
Basketball court
Playground for kids
$269,000 fully furnished
To get to Rancho Descanso (located just past the town of Primo Tapia):
Traveling south on the free or toll road, pass the development, and at the Medio Camino exit (approx 2 miles past the Cantamar exit - exit says Ensenada Libre), get on the toll road and head north. Take the Descanso exit. Go to the second guard gate to check-in.
Traveling north on the toll road, take the Descanso exit. Go to the second guard gate to check-in.

Traveling north on the free road, get on the toll road at Medio Camino, take the Descanso exit. Go to the second guard gate to check-in.